Member
Confirmed GSA Customer
Joined

Oct 26, 2020
Messages

78
Hi
There is an analysis with multiple tables, one of them needs to be exported as an summarized report.
This handmade Excel example should give an idea, what I have to finish: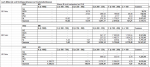 It shows Results and summaries orderd in Groups by some properties as shown below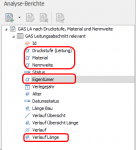 Unfortunatly I'm not able to find the right documentation, how to solve this...
May anybody help ??